Cyprus Airport Transfer
Cyprus is the third largest island in the Mediterranean sea. It was a colony of the UK until 1960. It affiliated to Europe Union in 2004. It is seperated as North Cyprus Turkish Republic and Republic of Cyprus in 1983.
The legal government is Republic of Cyprus and North Cyprus is Northern Cyprus is considered under the occupation of Turkey by EU. Official language of the island is Greek and Turkish. Also, English is a common language in the island.
Three main faiths of Cyprus are Islam, Orthodox Christianity and Protestant Christianity. The best visiting time is between May-July months and September-November months. The temperature can ben extremely high on August. Almost 3 million tourists visit the island in a year.

There is no flight from Turkey to South Cyprus' Airports because of Cyprus dispute. The easiest way to go to South Cyprus is transfer from Greece.
Nicosia is the capital city and the biggest city of both Republic of Cyprus and North Cyprus Turkish Republic. Turkish name of the city is Lefkosa. It is the last divided capital city of EU. The city is divided by green line.
There are Turkish Army in north of the line, Greek Army in south of the line and British Army in the middle. Nicosia is the only capital city of two different countries in the World. There are a lot of places to visit especially in the north side. Reaching the city takes 40 minutes by Larnaca Airport transfers.
Larnaca is the third largest city of South Cyprus. Larnaca means pier. The city is an old settlement. Therefore, there are a lot of historic structure. What makes the city really popular is its natural beauty especially İts the sea, sun and sands.
Thousands of tourist visit the city every year. In summer season, the city is very vibrant and enjoyable. You should visit Umm Haram Mosque, Larnaca District Archaeology Museum,
St. Lazarus Church and Larnaca Salt Lake if you go to Larnaca. Larnaca has the biggest airport in the island. You can reach all these places and more by Larnaca Airport transfers.
Paphos town is the smallest coastal city in Cyprus. It is known with different and green plant cover. There are many historical places to visit. In addition to these, its beaches and nature are also popular.
You should see archaeological ruins, Dionysos House, the Paphos Castle, Adonis Bath Waterfalls and Tombs of the King if you visit Paphos. Also, Paphos has one of the two airports in the island. Therefore, you can reach all these points easily with Paphos Airport transfers.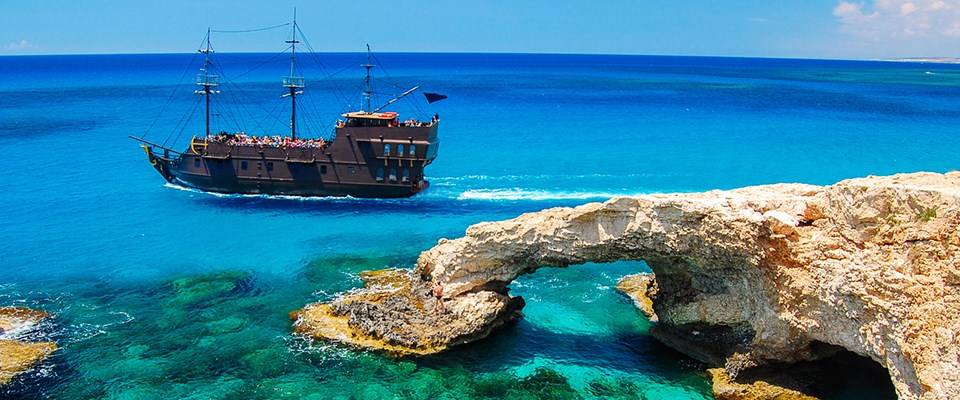 Limassol is a harbor city which is located in the southest of Cyprus. It is the second biggest city in Cyprus. It is an important harbor and tourism center. It is a very hospitable place with its amazing beaches, virgin nature, delicious wine, historical places and festivals.
You should go to Kourion Ancient City, Kolossi Castle, Limassol Marina and Limassol Salt Lake if you stay in Limassol. Limassol Salt Lake is the biggest lake in the island. You can reach Limassol by both Larnaca and Paphos Airport transfers.
Ayia Napa is a wonderful resort that you should see. It is famous for nightlife and sea tourism. It is a party and holiday center. There are a lot of nightclubs and sandy beaches. Also, you can visit Ayia Napa Monastery and Thalassa Museum dating from the 16th century.
You can reach from Larnaca in 45 minutes by Larnaca Airport transfers. Protaras is a town that is only 10 km away from Ayia Napa. It is a very romantic place. Its beaches and the sea is beautiful as Ayia Napa.
Akamas Peninsula National Park is located in the northwest of Cyprus and it has an area of 230 km2. There are 168 species of birds, 20 species of reptiles, 16 species of butterflies and 12 species of mammals in the park, and the park has several species of plants.
Also, there are a mosque and a church which were built in the early 16th century. It is an alternative to the sea, sun and sands.

Cyprus is one of the best destinations for fun. Therefore, there are many festivals held in the year. Limassol Carnival is one of the most importants. Some other examples are like these;
-Cyprus International Film Fest is held in Nicosia on September.
-Wine Fest is held in Limassol on autumn.
-Flower Fest is held on May.
-International Music Fest is held on April.
-Limassol Beer Fest is held on July.
-Paphos Aphrodite Fest is held on September.
Rain transfers has transfer services at both Larnaca and Paphos Airports in order to take you your hotel. All these place and more have good hotels in this island which is a part of heaven. You can go to whatever you want thanks to Paphos, Larnaca and Ercan Airport transfers. You can see our prices and do your reservation in www.raintransfers.com