Ercan Airport Transfer
Ercan Airport is the only international airport in Turkish Republic of Northern Cyprus. Any country does not accept the independence of the Turkish Republic of Northern Cyprus. United Nations and Europe Union embargo on Northern Cyprus, therefore, it becomes dependent on Turkey.
There are flights from only Turkey Airports and ferries from Mersin, Tasucu and Alanya harbors regularly. Northern Cyprus belongs to the Republic of Cyprus legally. The Official language is Turkish. Two main income sources are tourism and education.
Thousands of tourists visit the country for 5-star hotels, sandy beaches sandy casinos every year. The capital city is Lefkosa. July and August months are extremely hot, May-June and September-October are the best time to visit.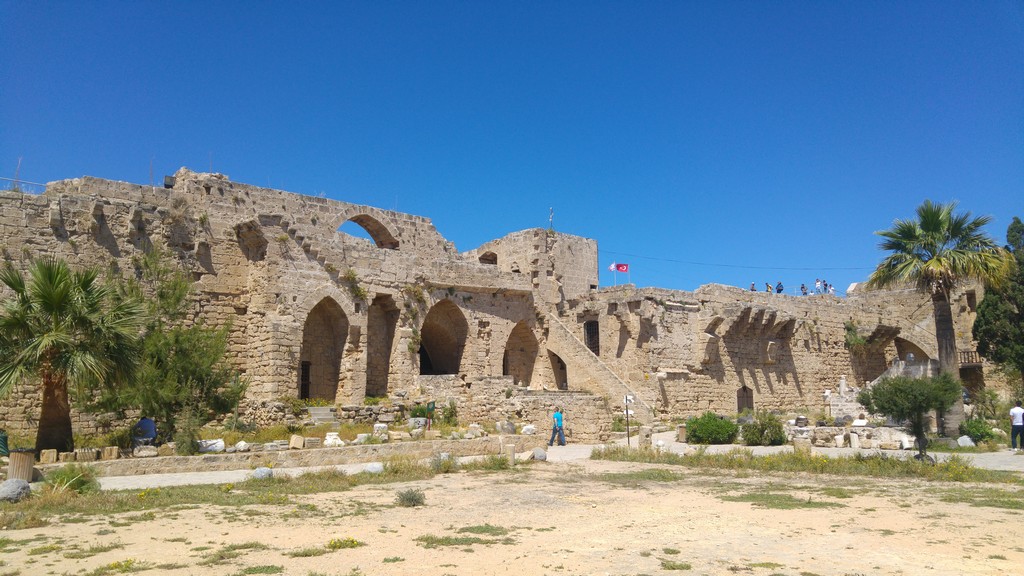 Lefkosa is the capital city of Turkish Republic of Northern Cyprus and Republic of Cyprus. It is the last divided capital city nowadays and the only capital city of two different countries in the World.
Turkish Cypriots use Dalaman Airport to go on holiday in Turkey. One of their favori places is Fethiye. Oludeniz and Butterfly Valley is very popular in Fethiye and thousands of tourists come to visit from every country. The city center of Fethiye is only one hour away from Dalaman Airport. And, Koycegiz is a near district to Fethiye. They usually visit also Koycegiz.
And, Marmaris is the other popular place that they visit. The nearest airport to Marmaris is Dalaman Airport. There are direct flights to Dalaman from Ercan Airport. Reaching takes 75 minutes with Dalaman Airport transfers. Marmaris has lots of beautiful bays and villages. The nature is amazing. Therefore, it is one of the most visited places in Turkey.
It is 31 km away from Ercan Airport and reaching takes about 25 minutes by Ercan Airport transfers. Usually, people come from Bodrum Airport for casinos. You can go to museums or join city tours and after that enjoy until the sunrise in parties or in casinos.
The nightlife is colorful like Istanbul. Seftali kebab is famous here. Seftali means peach in Turkish but, the name does not come from the fit, Chef Tali was the man who made this kebab first, you should taste it. Selimiye Camii was St. Sophia's Cathedral and there were organized Coronation Ceremonies.
It is one of the most significant gothic structures in the island. It is converted as a mosque in the period of Ottoman Empire. Barbarity Museum is in Lefkosa. This museum is about Bloody Christmas Massacre in 1963. Also, you can visit Mawlavi Tekke Museum, Haydar Pasha Mosque, Venetian Column, and Nicosia Historic Center.
Girne is the trendiest tourism point in Cyprus. It is a complete tourism center with its restaurants, nightclubs, Old Venetian Houses and casinos on the coastline. There are good hotels to stay like Ada Beach Hotel, British Hotel or Club Simena Hotel. Also, it has a rich history.
Tourists mostly come from Antalya Airport to Girne. Because it is a closed culture and climate. It is 42 km away from Ercan Airport and half an hour by Ercan Airport transfers. The city has a golf course at Korineum Golf & Beach Resort. Kyrenia Castle is the symbol of the city.
It is thought to built by Byzantines in order to protect the city from Arabic attacks in the 7th century AC. It was used as Police Academy and prison during the British colony. Bellapais Monastery village is known as Beylerbeyi Village.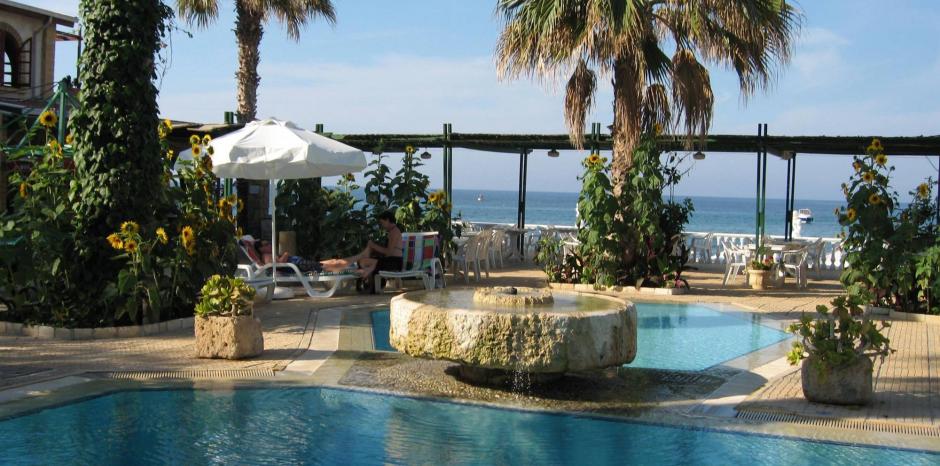 The village is famous for the monastery. Bellapais Monastery is an important example of Gothic Architectural Art. Ancient Shipwreck Museum is in the castle. It is the remains of a naval vessel belonging to the Hellenistic period. At the same time, it is the oldest known sunken ship.
The martyrdom of the throat is a museum dedicated to soldiers who died in Cyprus Peace Operation. The house where the Pilot Major Fehmi Ercan was killed, military vehicles and weapons are exhibited on outdoor.
Aga Cafer Pasha Mosque is built by Aga Cafer Pasha in 1589 and it is the oldest mosque in Girne. Museum of Folk Arts is a 2 storey house which is located in Girne harbor. Agricultural tools are exhibited on the first floor and examples of handcrafts specific to Cyprus are exhibited on the second floor.
Tomb of Hz. Omar is in a rocky terrain, 4-5 km away from Girne. It is an important religious place in Cyprus. There are some famous hotels and many tourists prefer to stay there. Two of these are Buyuk Anadolu Hotel and Dedeman Olive Tree Hotel. These hotels are also famous in Turkey.
Magosa has the only deep-water harbor of the island. It is one of the most reinforced harbors of the Mediterranean sea. It is a student city because Eastern Mediterranean University is here. Therefore, usually, people come from Izmir and Istanbul Airports.
The airport is 50 km away from the city center and one hour by Ercan Airport transfers. Life is very live and colorful in Magosa because of the average of low age in the city.
Also, the city has some hospitable hotels as Salamis Bay Hotel or Noah's Ark Deluxe Hotel. International Magusa Culture, Art and Tourism Fest is held in July every year. Salamis Ancient City was built by migrants from Anatolia and Grece in the late Bronze Age.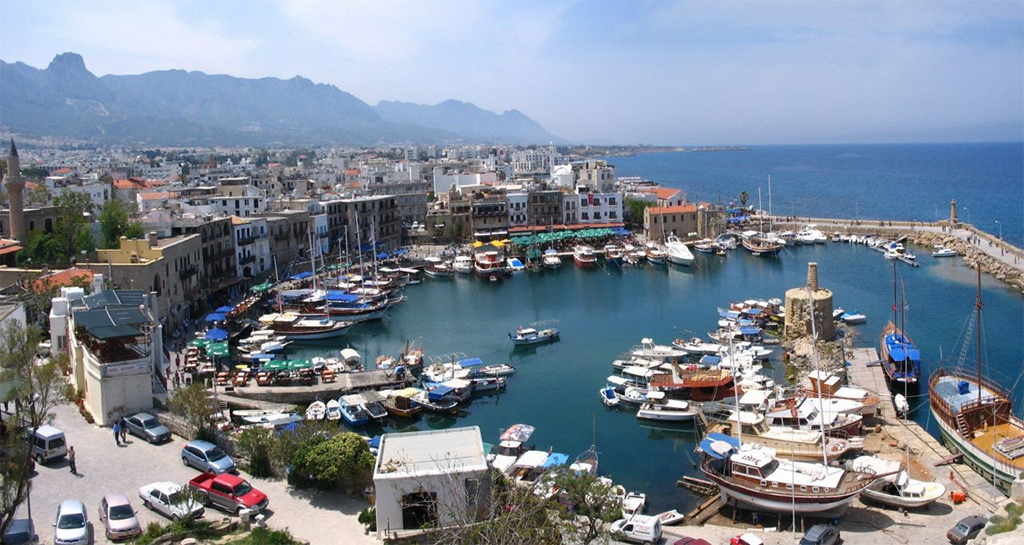 Most of today's ruins are from the period of Roman. The city was destroyed by earthquakes over the years. Local people had to move to Magusa because of earthquakes and Arabic attacks. Lala Mustafa Pasha Mosque was St.
Nicholas Cathedral and it was hosting Coronation Ceremonies like St. Sophia's Cathedral. St. Barnabas Icon and Archaeological Museum is in St. Barnabas Monastery. St. Barnabas was killed because of his efforts to spread Christianity.
His body was embed in a cave by his students. After about 400 years, bishop Anthemios dreamt of the grave. They found St. Barnabas and built this monastery. In addition to these, you should visit Venetian Palace, Namık Kemal Museum, St. Francis Church, and Twin churches.
Rain transfers has transfer services at Ercan Airport for your comfort. We have the best airport transfer prices in Cyprus. You can reach your hotel by our reliable and comfortable cars and save your money. To see our prices and do reservation; www.raintransfers.com