RainTransfers is one of the best provider of Bodrum Milas airport transfer, known all over the world, since the year 2000. Bodrum a port city in Muğla Province, in the southwestern Aegean Region of Turkey is one of the loveliest regions located on the southern coast of Bodrum Peninsula.
In ancient times the city was called Halicarnassus of Caria and was famous for housing the Mausoleum of Mausolus, one of the Seven Wonders of the Ancient World which was destroyed by earthquakes in the middle Ages. The city was named "Bodrum" after the Turkish Republic was declared.
Raintransfers provides cheap prices for its taxis , minibusses, midibuses, and Mercedes, etc for Bodrum Milas airport transfer.
Bodrum has grown as a sailing destination and thanks to its warm but not humid climate has become a top destination for visitors who enjoy the combination of the ancient past and all the usual tourist paraphernalia together. This city is the town of white houses with flowers everywhere and a great medieval castle built by the Knights of Rhodes.
Bodrum continues to have the same influx of visitors today as it did thousands of years ago. Gumbet, Bitez, Ortakent, Akyarlar, Turgutreis, Gumusluk, Gölköy , Yalikavak, Gundogan, Turkbuku, Golturkbuku and Torba are the most popular holiday resorts and towns in Bodrum you can enjoy visiting.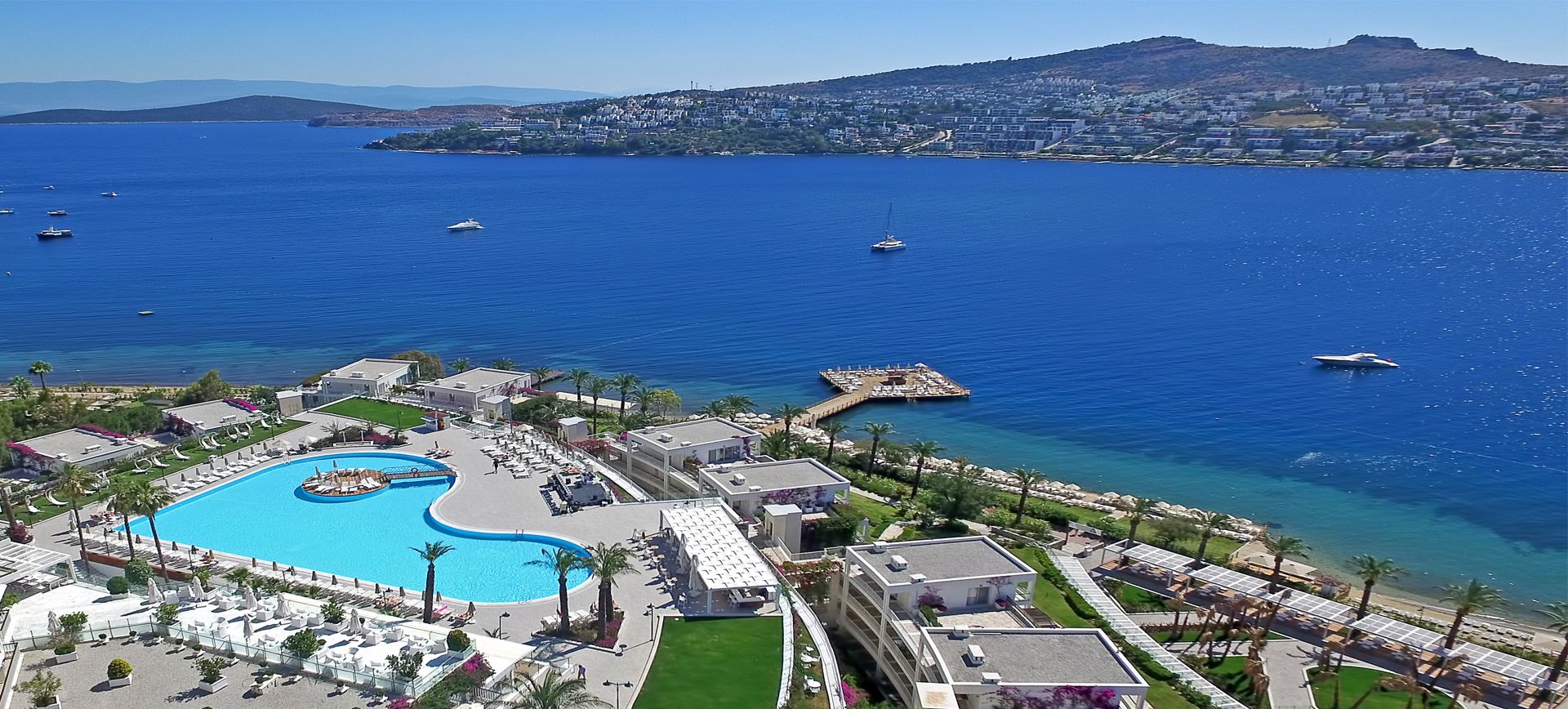 At any time of the day and night, there is always something going on here. In Bodrum you can enjoy the good service of full board hotels, shopping in the bustling center of the city or relax on the beach and swim in absolutely clear, tide less, warm seas.
The other international airports of Turkey, which are the most preferred by tourists, are Dalaman Airport, Antalya Airport, Izmir Airport, Istanbul Airport, in addition to Istanbul Sabiha Gokcen Airport.
Bodrum offers great nightlife activities with its numerous bars, clubs, nightclubs and shows for the holidaymakers. For all-night partying you can head to the mile-long Cumhuriyet Street, also known as 'Bar Street'. The intense Bodrum nightlife is amazing.
Also in Bodrum there iswide range of hotels to choose. Holidaymakers are able to find Bodrum hotels and Bodrum apartments for every budget.
Milas Bodrum Airport (IATA: BJV, ICAO: LTFE) is located 36 km northeast of the town of Bodrum, and 16 km south of Milas. With its domestic and international terminals Milas–Bodrum Airport Transfer serves mostly Bodrum and Milas cities.
Milas–Bodrum Airport Transfer is especially busy during the peak summer tourism months when charter flights arrive frequently from major cities in Europe.
From the Milas Bodrum international airport you can easily reach to Kusadasi, Gumbet, Bitez, Altinkum, Ortakent, Akyarlar, Didim, Turgutreis, Gumusluk, Gölköy , Yalikavak, Gundogan, Turkbuku, Golturkbuku and Torba by Rain Transfers services.
Rain Transfers, which started to deal with tourism transport in Marmaris icmeler, now provides different services as Marmaris Airport Transfer agent in mainly the Aegean coast of Turkey, all Turkey area and all over the world.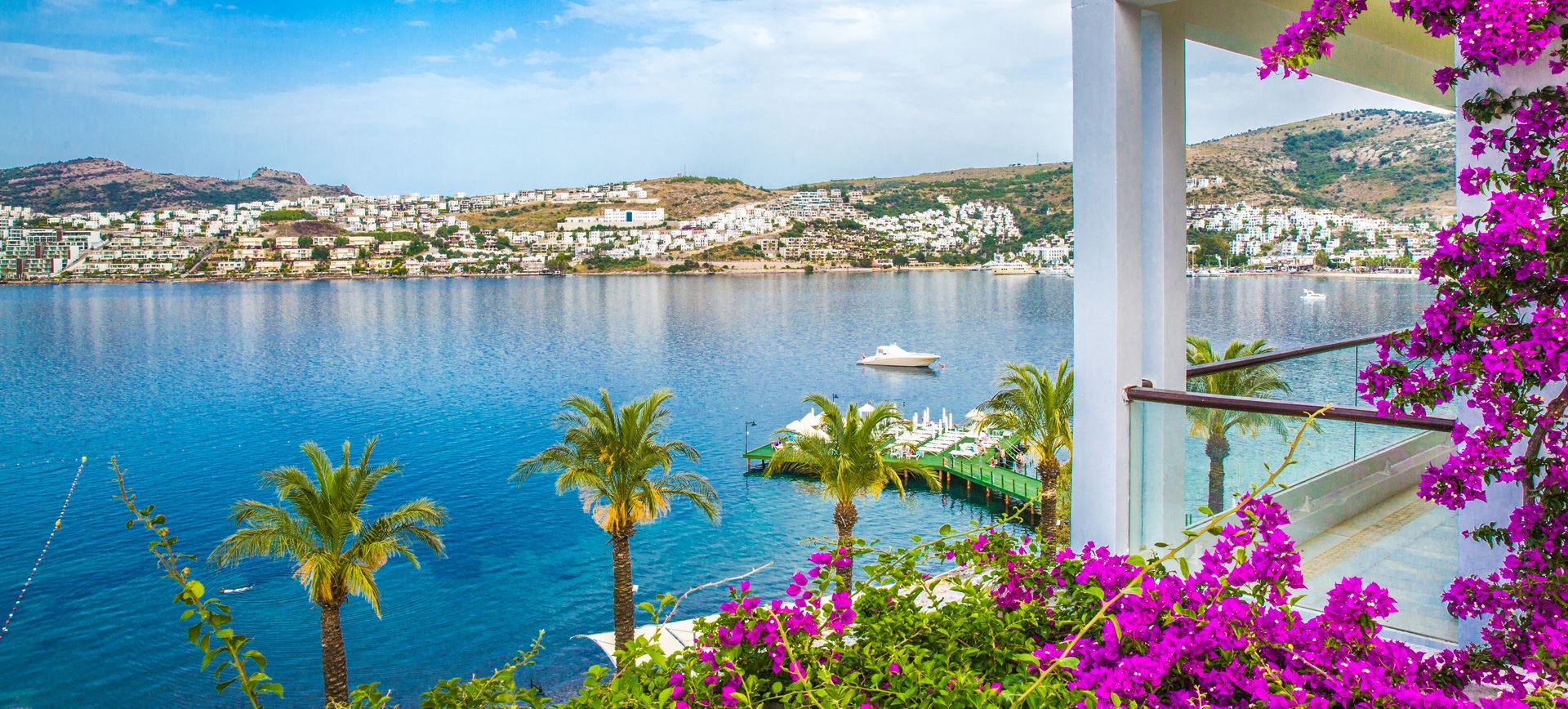 We are motivating in order to give deserving the best service and Turkish hospitality to our guests. With our specialized team and best car portfolio having every kind of comfort equipped with high quality standards, we offer to create the best service standard in order to gain customer loyalty.
Your transfer time will be best suited to match your specific requirements and the driver will pick you up and drop you off whenever it suits you and your flight information.
Our services are available 24 hours a day, 365 days a year. We recommend you book your car a minimum of 4 hours in advance. In many cases we are able to provide vehicles on even much shorter period so please call us and check availability.
For Milas Bodrum transfers to Bodrum City Center and back we offer different range of vehicles with a wide range of seat arrangements and prices starting from 23.12€ for Taxi, 34.60€ for Mini, 36.90€ for Mercedes V.I.P and, 41.49€ for Minibus. All these vehicles have GPS tracking in.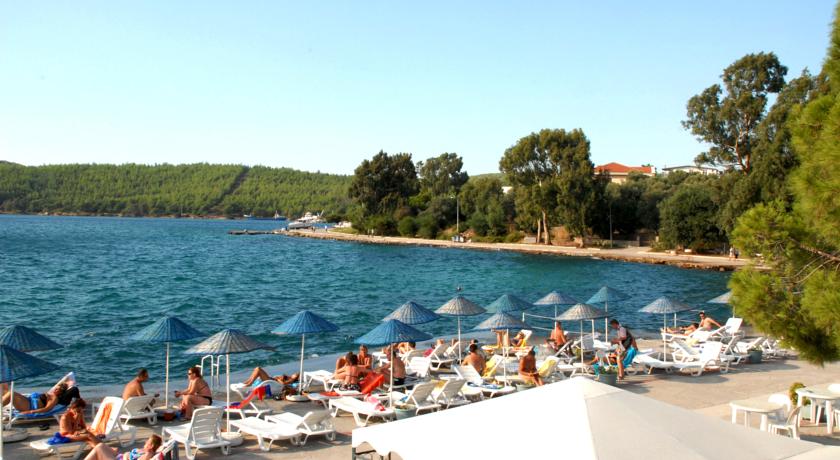 You can also find the details of the transfers to different destinations of Antalya in our website.
You can easily do the reservation in www.raintransfers.com . The price you see in our site www.raintransfers.com is the price you pay. After choosing the right destination, date and vehicle you will be able to pay easily from our site.
As soon as you completed the process you will receive a mail of your transfer details automatically in the same day and manually a day later. Also we will make a remind call a day before your departure.
In case of any problem you can always call our urgent number: 0090 532134 4011
We have great operation to perform service without any trouble. We will pick you up from your airport terminal, hotel lobby or home. All our staff is experienced, planned and solution- oriented who have foreign language knowledge and know all directions very well. We have also team to welcome guests with name or board at airport gates.
Enjoy once any of the services of Rain transfers and you will repeat!